The anime fan base is enormous; with so many anime out there, it becomes tough to come up with a list that can well show what is the best anime out there. Watching and admiring anime is merely a matter of your own idiosyncrasy; it varies from person to person. However, there are a few anime out there that have anime enthusiasts in their grips, and fans are still very captivated by them.
This list can be used by you if you are thinking of introducing your friends to anime or you are thinking of expanding your horizon beyond whatever you have watched to date. Feel free to exploit this article and keep reading for more interesting insights. I have prepared this list mainly on the basis of the likes they have garnered as well as their ratings, plus some of them are personal favorites as well; this is in no way an exhaustive list. Chances are you have already watched and maybe even loved quite a few of these already.
Watching Any Anime Series
For many anime fans, it might be a case that they inadvertently got into anime by watching Dragon Ball Z. The show was top-rated throughout the 90s; it had a massive fan base. I got into anime after my friend made me watch a few clips from Naruto.
Anime, which refers to Japanese animated productions, is thought to have first appeared in 1917, more than a century ago. However, the attractiveness of Japanese art was not as prevalent until the 1960s, when the first anime was broadcast on television. Astro Boy deserves this honour (a.k.a. Mighty Atom). Every year, hundreds of new anime programs are broadcast, and their popularity grows with each passing year.
Most Addictive Anime Of All Time
I have some sentimental connection to each of these anime on the list, each of them drew me in their gravitational pull for their own distinctive reasons, their art styles, their protagonists and the acting, music score, everything hits wildly different.
10. Attack On Titan
Attack on Titan (Japanese 進撃の巨人) is a Japanese anime from the dark fantasy genre. The television series is adapted from the manga of the same name. Attack on Titan features protagonist Eren Jaeger and his pals Mikasa Ackerman and Armin Arlert in a post-apocalyptic world where the vestiges of humanity dwell behind walls defending them from gigantic humanoid Titans. Titans devastate their hometown and kill Eren's mother when a Colossal Titan breaks the city's wall. Eren vows vengeance and joins the elite Survey Corps, a group of soldiers who combat Titans. Attack on Titan follows Eren and the Survey Corps as they confront the Titans while researching their origins and history.
Attack on Titan's crazy violence and heartbreaking tale startled audiences when it initially aired on Toonami in the United States in 2013. After a four-year delay for seasons 2 and 3, the show has received widespread praise from both fans and reviewers.
9. My Hero Academia
My Hero Academia (Japanese 僕のヒーローアカデミア) is a Japanese superhero manga series. This manga series is written as well as illustrated by Kohei Horikoshi. The plot revolves around Izuku Midoriya, a boy born without abilities in a world where they are widespread but who aspires to be a superhero himself. All Might, Japan's greatest hero, scouts him and chooses Midoriya as his successor after noticing his ability and assists him in enrolling at a famous high school to kickstart his superheroes training.
The manga and the anime adaptations have gathered overwhelmingly great responses from both reviewers and audiences and are widely acclaimed as among the best of the decade, having won numerous accolades.
READ MORE: Do You Know What Was The First Anime?
8. Death Note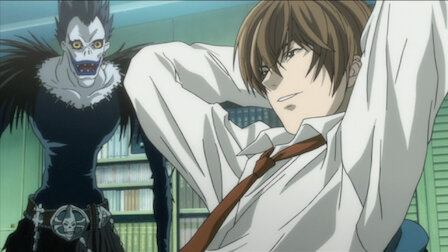 Death Note, manga series which is written by Tsugumi Ohba; the story is illustrated by Takeshi Obata. The plot centers around Light Yagami, an adolescent genius who stumbles into a mysterious notebook: the "Death Note," which belonged to the Shinigami Ryuk and provided the user with the incredible power to kill any person if their name is written on the death note's pages. The series depicts Light's further attempts to utilize the Death Note to carry out a worldwide slaughter of those he believes are immoral in order to build a crime-free society under the alias of a god-like vigilante named "Kira," as well as the subsequent efforts of an elite Japanese police task force that is led by the enigmatic and eccentric detective L to apprehend him.
The intelligent mix of darkness and human instincts in Death Note is what made it possible for it to be on this list. This show is highly thought-provoking, with lots of exciting and jump-inducing twists. It will keep you trapped in a loop of endless questioning of who are you supporting, whether you want Light Yagami as Kira to win or you want L to emerge victorious.
7. One Punch Man
One-Punch Man (Japanese ワンパンマン) the superhero franchise is created by the artist named ONE. It chronicles the story of Saitama, a superhero who can crush any of his opponents with a single punch but is simultaneously bored by a lack of competition as a result of his overwhelming strength. ONE developed the initial webcomic version in early 2009. Wouldn't it be awesome to be the world's strongest superhero, defeating bad guys with a single punch? "Overwhelming strength is…pretty dull," says our protagonist Saitama. One-Punch Man is one of the best action comedies in recent memory. The first episode immediately establishes the tone of the show, shocking viewers with a beautiful combat scene that ends in disappointment for the main hero. Where the show lacks tension (thanks to Saitama swooping in to stop every fight with a single blow), it more than makes up for hope. I'm hoping that Saitama's enormous power is finally recognized. I hope that people recognize Saitama for the hero he truly is and that he receives the credit he deserves.
6. Fullmetal Alchemist – Brotherhood
Brotherhood is the 2009 remake, which is more faithful to the original source material than its predecessor Fullmetal Alchemist was in 2003. Because it caught up with the previously unfinished manga, the 2003 version varied dramatically around a quarter of the way through the show. After finishing the novel, Studio Bones chose to remake the anime. Both versions are excellent, but FMA: Brotherhood is a ten. State Alchemists Edward and Alphonse Elric set out on a quest to find the Philosopher's Stone, a powerful alchemical tool with the potential to heal their bodies. The Elric brothers' sorrow and progress are a sight to behold. In just four episodes, FMA: Brotherhood can make you experience every emotion imaginable.
5. The Promised Neverland
The Promised Neverland (Japanese 約束のネバーランド) is written by Kaiu Shirai. The series is set in an orphanage and follows a group of orphaned children as they plot their escape from their orphanage after discovering the horrific truth behind their existence and the orphanage's mission. The Promised Neverland is a charming slice-of-life anime about an orphanage full of youngsters going about their regular lives. After you've told your buddies the lie, show them the pure terror that is this show. Emma, Ray, and Norman's lives are destroyed when they make a devastating discovery about the world outside of Grace Field House, their orphanage. The horror and mystery that unfolds will keep you gripped the whole time.
READ MORE: The Chi Season 6 Release Date Speculation?
4. Samurai Champloo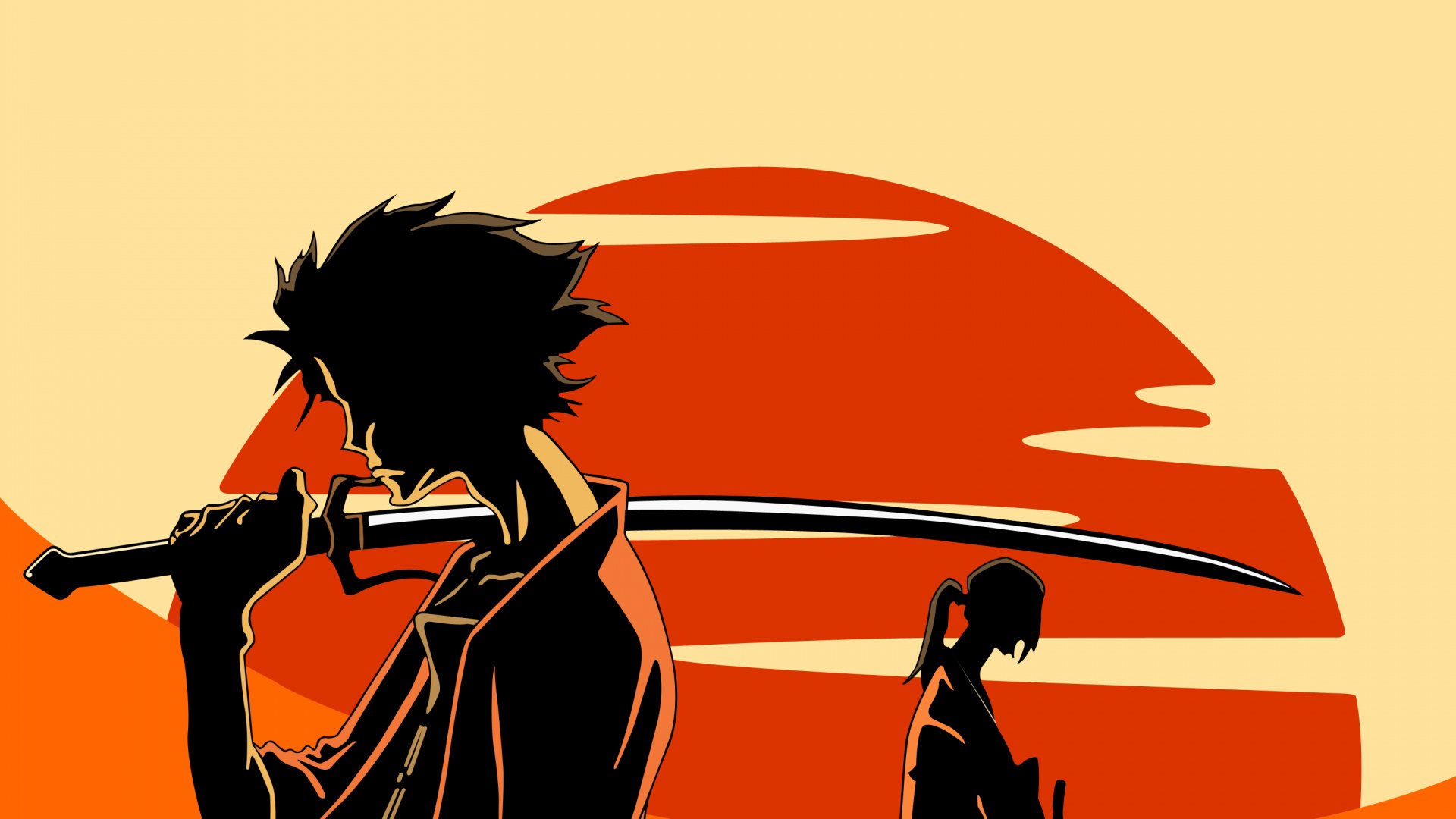 Samurai Champloo (Japanese サムライチャンプル) is a historical adventure anime television series. Fuu, a tea shop waitress in Japan's Edo era, saves expert swordsmen Mugen and Jin from execution. In exchange for her assistance, the three embark on a journey throughout Japan in quest of a mystery "samurai who smells of sunflowers." The journey, and not the destination, seems to be the focus of Samurai Champloo. Each episode feels like a standalone story, which makes each adventure unique.
3. Darker Than Black
Darker Than Black (Japanese 黒の契約者), A unexplained aberration is known as Heaven's Gate, arose over the majority of South America a decade ago. Soon after, another of these, known as Hell's Gate, arose in Tokyo, altering the sky and wreaking havoc on the surrounding area. As a result, the stars in the sky vanished and were replaced by false stars. Each of these fictitious stars is tied to persons with exceptional skills known as Contractors.
Various governments have identified and trained these Contractors to operate as spies and assassins. However, whenever they utilize their skills, they must "pay the price," which might take the shape of bingeing, self-harm, or changing their bodies, among other things. The powers come at the expense of their humanity, murdering via objectives and rationale, suppressing any emotional and other human impediments to their goals.
2. Cowboy Bebop
Cowboy Bebop (Japanese カウボーイビバップ), Follow bounty hunter Spike Spiegel and his motley crew as they operate from their starship Bebop. Each episode follows the gang as they take on jobs that leave them impoverished while also confronting their troubled pasts. This critically praised series, which debuted in 1998, is still relevant today and has had a significant influence on current films and television shows.
1. Haikyuu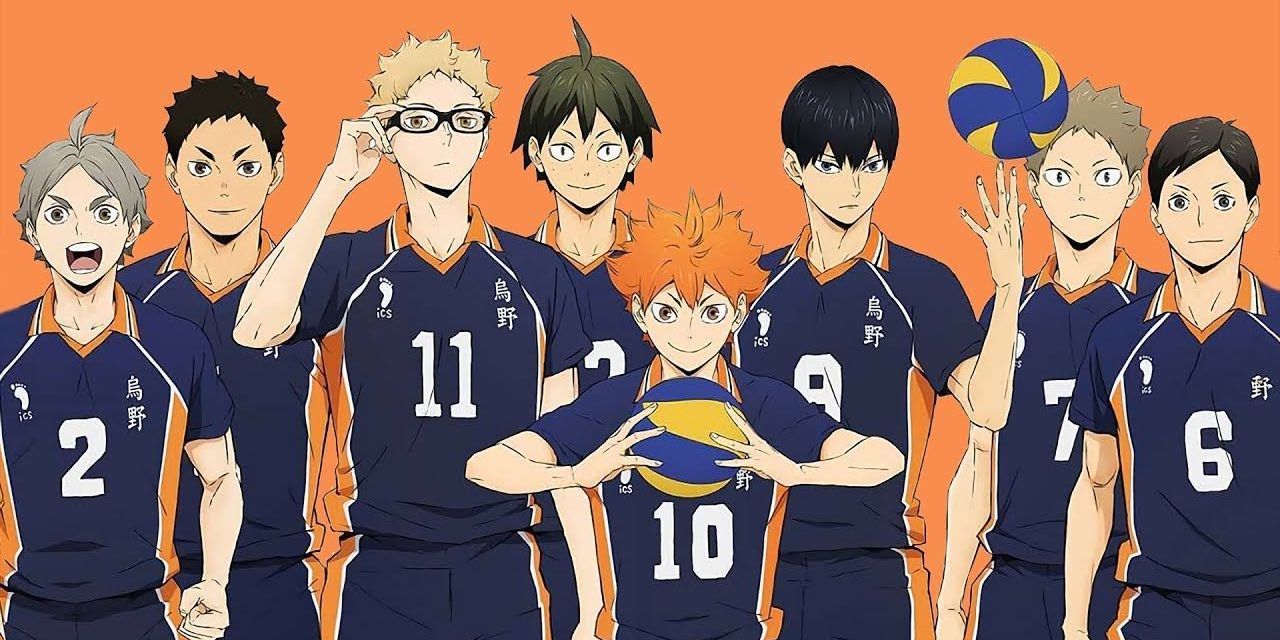 Haikyuu (Japanese ハイキュー!) Shy Hinata, a middle school girl, develops an interest in volleyball after seeing a game on television. He wants to be as great as his favourite player, "Tiny Giant," owing to his athletic ability despite his short stature. Both athletes stand around 5 feet 3 inches tall and can jump really high. Shy, like "Tiny Giant," attends Karasuno High School, where he joins his new squad and begins his trek to the top.
READ MORE: Why Anime Is Bad For Us?