Mystic Pop-up Bar (Hangul 쌍갑포차) is a South Korean television series released in 2020. It starred actors like Yook Sung-Jae, Choi Won-young, and Hwang Jung-eum. This was adapted from a Daum webtoon with the name Twin Tops Bar by Bae Hye-soo. It was the first series to air on the Wednesday and Thursday slot of JTBC in eight long years. The series aired from May 20th, 2020, to June 25th, 2020, and had a total of twelve episodes. The show is available on Netflix for international viewers.
Mystic Pop-up Bar Season 2 Release Date
The show managed to steal hearts within a minimal time. The trio is exceptionally entertaining and they keep a light-hearted funny vibe going on. They have their usual banter, however; they have lots of fun all the time too. The show is an exciting mix of entertainment involving the afterlife, ghosts, and lots of other fun stuff as well. The individual stories are packed with lots of emotions as well.
We learn about Wol Joo, her past, and her current journey. Her prickly appearance conceals a great deal of pain, and we follow her journey of healing and resolution. It's a worthwhile voyage to take. She's also a lot of fun and has a large heart.
There is no official announcement for its renewal into a second season yet. And it is unlikely too that there will be any other season too.
| Seasons | Release Dates |
| --- | --- |
| Mystic Pop-up Bar Season 1 Release Date | 20 May 2020 |
| Mystic Pop-up Bar Season 2 Release Date | Not Announced Yet |
Mystic Pop-up Bar Season 2 Release Date
Mystic Pop-up Bar Season 1 Story
This series chronicles the story of a mysterious pojangmacha (an outdoor drinking establishment) that is run by an ill-tempered woman named Weol-Ju (played by Hwang Jung-eum). She is helped by one innocent and naïve part-time employee named Han Kang-bae (played by York Sung-Jae) and a former afterlife detective Chief Gwi (Choi Won-young). He used to visit his customers in their dreams to help solve their problems. Kang bae also has one mysterious and unique ability that is useful to Well-ju as well. His ability is that with a touch, he can make people pour out all their dilemmas and their troubles. Weol-ju needs to settle grudges of over 100,000 souls, so this power comes in handy for her.
Together, they try to solve people's troubles by visiting them in their dreams.
READ MORE: When Are You Expecting Dr. Death Season 2 Release Date?
Mystic Pop-up Bar Season 1 Cast and Characters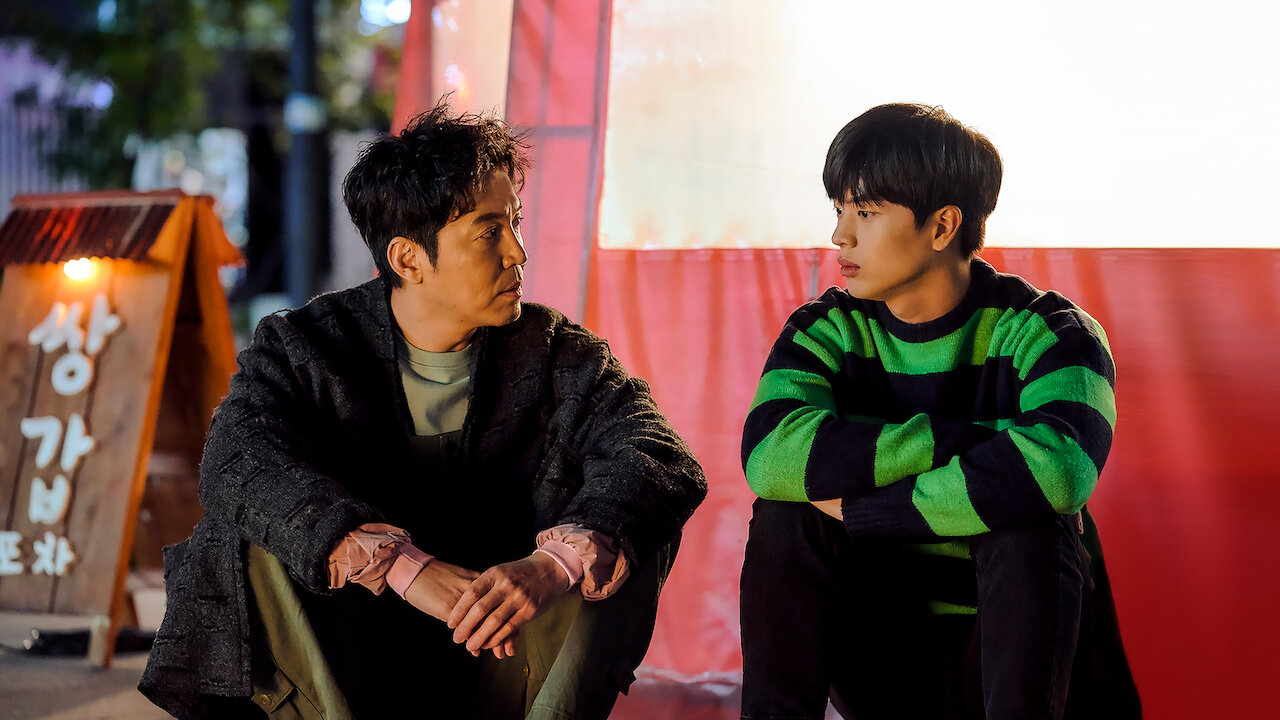 Hwang Jung-eum plays Weol-Ju
She is a hot-headed woman who is the owner of the Mystic pop-up bar. About five hundred years ago, Weol-ju had healed the crown prince through his dreams but was later falsely accused of seducing him. She was then targeted by an assassin who later killed her mother instead. Weol-sin ju's was committing suicide on the Sacred Tree, which caused it to lose its authority over a 100,000-person war. As a punishment for her past wrongdoing, she has been exiled to the Living Realm for the past 500 years to settle the grudges of 100,000 souls and console them. She's been burdened with aiding others as a punishment from the heavens. She's on a deadline, though, and it's coming down to the wire for her to fulfill her quota.
Yook Sung-jae plays the role of Han Kang-bae
A happy young man with the capacity to make people confess the truth through physical contact. As a result, he creeps out the people around him and grew up as an outsider. He collaborated with Weol-ju in exchange for her commitment to remove this particular skill. He is eventually revealed to be the spirit of Weol-ju and Yi-unborn Hon's child, who was afflicted with the Sacred Tree's Sorrow. He has been lonely for a long time and then he meets Wol Joo and begins helping her.
Choi Won-young plays Chief gwi as well as the Crown Prince
The former Crown Prince fell in love with Weol-ju but was powerless to defend her, thus he assassinated her murderer, his former closest friend Kim Won-hyung. He was once employed by the Afterlife Police Agency and was offered the opportunity to serve as the manager at Mystic Pop-up Bar to be at Weol-ju.
You can watch this show on Netflix.
READ MORE: When Will The Rain Season 4 Release Date Announce?