Kamisama Kiss (Japanese 神様はじめました), whose literal translation goes "I became a God", "God began", or sometimes "Debut as a deity", as well, is a Japanese manga series. It has been illustrated by Julietta Suzuka and serialized by Hakusensha in the shoji manga magazine named Hana to Yume. The series was licensed for release in North America by Viz Media as a part of their shojo beat imprint. Then, later on, an anime adaptation was also produced by TMS Entertainment and was directed by Akitaro Daichi. The anime began airing in October 2012. In North America, the streaming has been done by Funimation Entertainment. Then the second season was announced and premiered in January 2015.
Kamisama Kiss Season 3 Release Date
The first season aired on the 2nd of October 2012 and ended on the 24th of December 2012. The second season started on the 5th of January and ended on the 30th of March. There have been no talks of there being a third season till now. And it would be reasonable to believe that the series is not coming back either, as it's been a good seven years now. Later in August 2015, there was a unique four-part original adaptation known as Kako-hen that spanned through the 14th and 17th manga volumes. Hence, we have no official confirmation for a green light for the third season of the show.
| Seasons | Release Dates |
| --- | --- |
| Kamisama Kiss Season 1 Release Date | 2 October 2012 |
| Kamisama Kiss Season 3 Release Date | Not Announced Yet |
Kamisama Kiss Season 3 Release Date
ALSO READ: Mystic Pop-Up Bar Season 2 Release Date Updates
Kamisama Kiss Story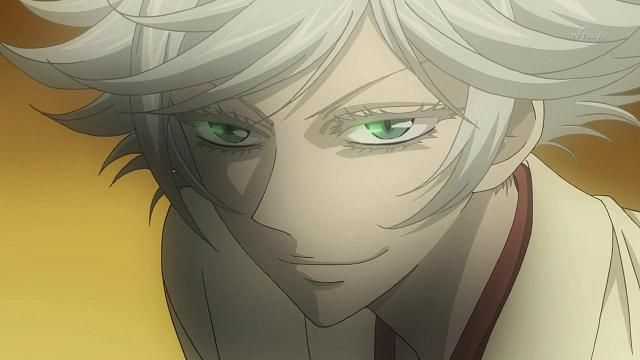 The show is exciting indeed. It intrigued me; when I first heard of it, I thought about what would it be like to be kissed by a God and what after-effects would it lead to. The supernatural bit was really appealing. So, what is this anime series essentially about?
Nanami Momozono is a high school girl, who has average dreams like any other high school girl, and she wants to live a reasonably everyday life. But she has to gradually come to terms with the fact that her father is a big and a constant gambler who has accumulated tons of gambling debts in her name. But she is a high school student, can't even afford to pay the rent and is kicked out of the apartment she was living in by the very debt collectors, so she becomes homeless. The most exciting part is that despite all these unfortunate events, she maintains a kind-hearted attitude and is calm as well.
Once, she was sitting on the park bench and met a strange man who was hanging by a tree because he was being chased by a dog, then she got to learn that the dog's name was Mikage. He also asks her about her life and gets to know about the unfortunate circumstances she was in. He decides to repay her kindness, so he gives her home as a token of gratitude. She accepts it as she is homeless. Then she arrives at his home and sees that it is not a house but a shrine of worship. After being greeted by the shrine's keepers, Onikiri and Kotetsu, she meets Mikage's familiar, Tomoe, and learns that Mikage used to be the Earth Deity of the shrine and has bestowed his mark on her forehead so that she may be the new deity. Nanami is initially hesitant, but as she lives with Tomoe, Onikiri, and Kotetsu, she begins to understand and work hard in her new role as Earth Deity. Nanami falls in love with Tomoe as the story progresses, but he rejects her because the love between a human and a yokai is forbidden. But despite all this, he has also fallen for her. Well, if you want to watch this series, you can watch it on Netflix.